HR- Business Cloud
Cloud based Matching CRM for Recruiting Agencies
Any Time Any Where,
Manage Your Recruiting Business Flow And Extend The Contact Between Candidate and Client.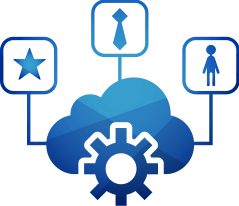 Personalize
Create Your Original Workflow, Suitable Fields To Fit All JOB Boards and Your Own Web Sites.
Just Drug And Drop, Easy To Customize.

Management
HR-Business Cloud Will Assist Your Tasks to be Simplified
Organize Your Data And Forward Your Actions Smooth And Speedy.
Matching
HR-Business Cloud has Original Matching Algorism To Support Your Business As An Agent.
These Technical Know-Hows Are Created By Customer's Research.
Multilingual Support
HR-Business Cloud will support multiple languages. Able to set by each ID (Recruiter)
Create cross border Agency business all over the World

Chinese


(Traditional,Symplified)


Japanese

English
Customer ・Success・Support
Language :Japanese ・English・Chinese(Traditional, Symplified)
Service hour :Telephone 09am~18pm(Singapore hour)
Mail 24hours, reply during one business day
Security
Control the security environment of your HR-Business Cloud account by creating and
managing different Countries, Divisions or users

Features
Typical feature
Searching AND Matching

HR-Business Cloud is searchable from Jobs and candidate CV, email, mobile, every data in the system. Able to save search criteria, so, matching lists will be provided on LIVE when new data comes in. Quick action will support your tasks
Process Management

Send job to candidate, apply to client, set the interview in the calender, every action in HR -Business Cloud is connected to selection process. No need to input the action in one by one. Will assist your new business development
Sales Management CRM

Manage the lead, client and candidate relationships and future prospects. HR-Business Cloud is CRM (Client Relationship Management) database system to volume up and achieve the establishment of the sales.
Reporting

HR-Business Cloud features self-design reporting tools with graphical displays.
Able to select all the categories in the system, and create original report.
Once set up the design, one click view to watch the numbers in LIVE.

Pricing
1ID 150 USD/month
No Initial cost , No Data limit, 10,000 Attachment files are included.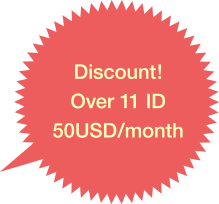 List of Functions
■ Client/Job Order Management
■ Candidate Management
■ Process Management
■ Sales Management
■ Reports
-Contact Condition
-Order Condition
-Process Condition
-Sales etc...
■ External Connecting Modules
-Job Posting Sites
-Web Sites
■ Matching Function
■ Customize Architecture
■ Security Control
Company

PORTERS GLOBAL
PORTERS Global Pte.,LTD
12 Eu Tong Sen Street THE CENTRAL
#06-170 Singapore 059819
TEL +81-3-6432-9829
www.porters.jp
linkedin.com/in/tomomiwatanabe/
PORTERS GLOBAL
Managing Director : Tomomi Watanabe

・ Born on September 5th,1974 Chiba Japan
・ Graduated Nihon University (College of Humanities and Sciences)
・ Upon graduation from Nihon University, Ms. Watanabe joined startup Venture support company INTERWOOS. During this time, she worked in the business planning division, and Recruitment agency division as a recruiter. Ms. Watanabe grew up in East Africa (Tanzania, Kenya) and has a deep love of the Savanna and wild animals.
In August 2001, Ms. Watanabe resigned from INTERWOOS and co-founded PORTERS Corporation with Mr. Nishimori.