Website Linkage
Automation of job publication and candidate registration on your website improves productivity.
Many clients collaborate their website with HRBC at the time of website renewal and improve operational efficiency. With HRBC, other than linkage with API, it is possible to link with other applications hence making it easy for our clients to use whichever linkage that suite their needs.
Overview
Candidate acquisition continues to be highly competitive and therefore having a website where you can efficiently register candidates is becoming a necessity for recruitment agencies. HRBC can be linked to client's website according to client's situation and needs.
・The HRBC 「Web Parts」 application enables automatic job postings from HRBC and automatic candidate registration when the candidates apply for a job posted on your website.
・The HRBC 「Web Parts Light」 is a free application for candidates to register with your company from your company website
・Sophisticated linkage of your website to HRBC by use of API
---
Web Parts
Web Parts is an application that generates job posts of the jobs registered in HRBC and application forms for candidates to register with your company.
By attaching the generated HTML tag to your website, you can create a recruitment page linked to HR Business Cloud. The application has free template designs and therefore can be used immediately with no need to develop the application.
■Linkage with HRBC enables easy job posting to your website and candidate registrations from your website


■Mobile interface supported templates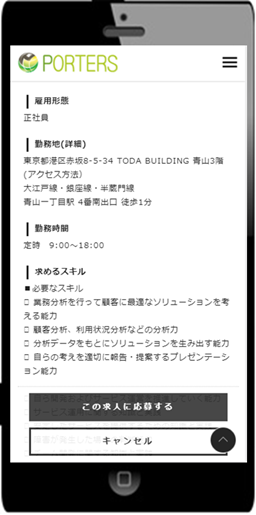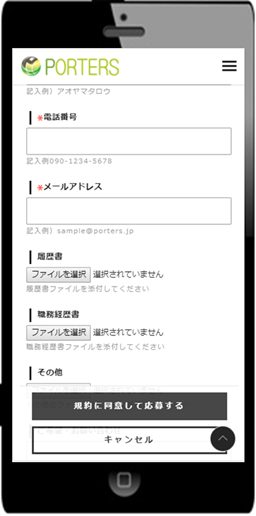 ---
API Linkage
API enables automatic transfer of job and candidate data between HRBC and your company website. It is possible to link with one website as well as multiple sites, My Page and an in-house system.
■Example of web linkage and My Page


■Example of Job publication to multiple sites / Candidate entry form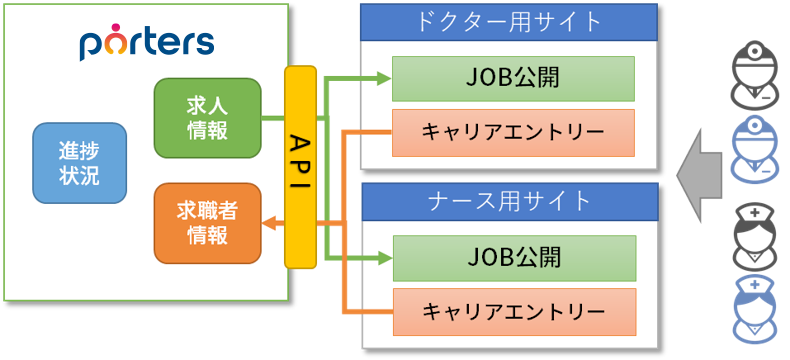 Please refer to
API Linkage
for detailed information.
---