Media Linkage
HRBC supports over 20 major job media
Jobs can easily be published on multiple media and candidate accessibility is better.
HR business cloud supports multiple media by use of applications and CSV files for data transfer. HRBC Standard CSV settings have already been done for agency and staffing business and are readily available for use.

Linkage by HRBC applications and CSV files
HRBC can be linked to more that 20 job media by HRBC applications and CSV files. These functions automate the process of publishing job descriptions and registering candidate information from job portals to HRBC and therefore increases work productivity.
【HRBC Apps: Free application for HRBC linkage】
・Recruit Agent Network System (RAN-System)
・en middle no tenshoku
・DODA Maps
※Linkage to mote that 20 media is possible. Please contact us for more information.
【NEW】PORTERS IMEX
Porters IMEX is a solution to import candidate data of those candidate that apply for jobs published by your company and registers them into your HRBC. Mapping of items between HRBC and IMEX is done in the initial settings and there is no need to map items from each job medium. This increases work efficiency and therefore this solution is very convenient especially for companies that use multiple job media.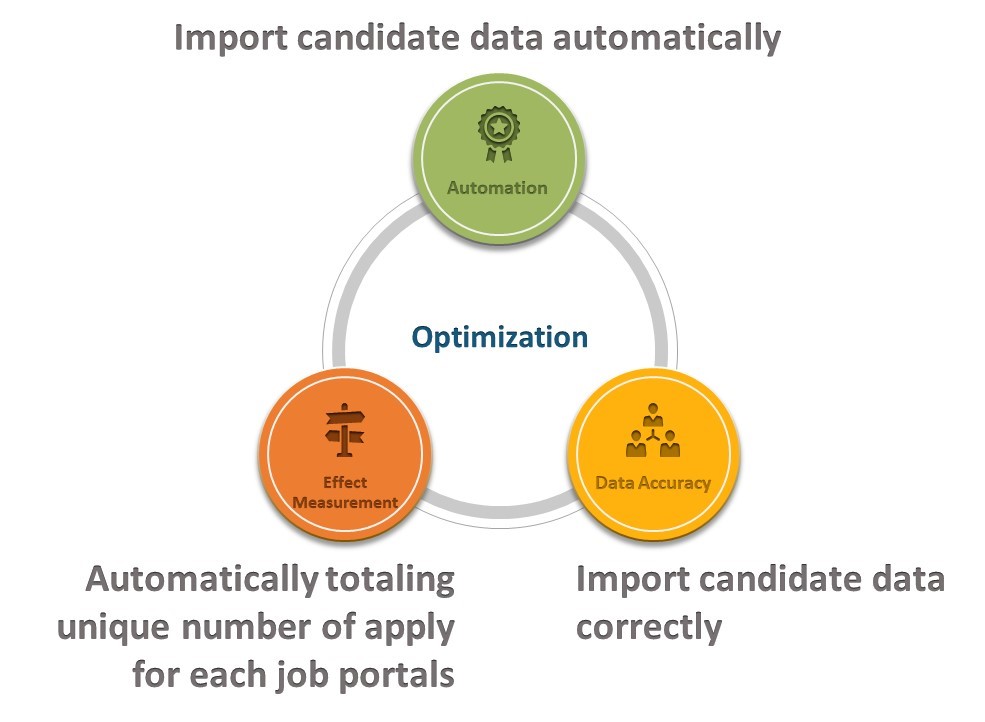 ※Please contact us for more details about Porters IMEX