CV-Parsing
PORTERS IMEX CV-Parsing
Just by dragging and dropping the resume (CV) file on the screen, you can automatically parse and read the contents, then easily populate HRBC database with candidate information.
Efficiency in the candidate registration process
By automating the daily process of candidate registration, the time spent on data input is greatly reduced and the work of companies that handle large volumes of applicants is streamlined.
---
Resume analysis by AI ensures highly accurate automatic data capture
It is possible to capture detailed contents from resume/CV of various formats (PDF, Word / Excel file, etc.) such as basic information as well as job history, academic background, language level by conducting advanced analysis.
---
Information comparison with editing function before import execution
If there is an item you wish to edit, you can compare the original file image with the loaded data on the screen, edit it, and import into HRBC after editing.
---
Multilingual support including Japanese & English
36 languages including Japanese and English (as of April 2018) are supported and resumes of various backgrounds are supported too.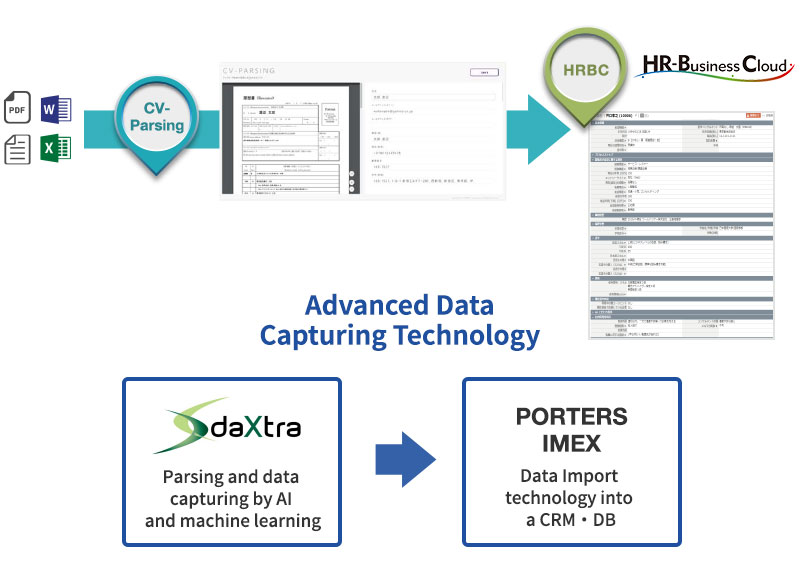 ※ Powered by DaXtra parsing technology 『DaXtra Parser』